Wi-owner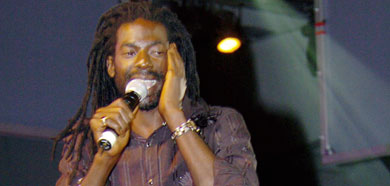 TAMPA, Fla:
The Associated Press is reporting that jury in the drug case against Buju Banton will resume deliberations on Monday.
The jury was deliberating on whether Jamaican reggae star Buju Banton conspired to buy cocaine from an undercover police officer last year.
The 12-person jury began deliberating in Tampa federal court on Thursday afternoon and then reconvened yesterday.
Banton is charged with conspiracy to possess and distribute cocaine and aiding two others in possessing a firearm during the course of cocaine distribution. He faces up to life in prison.
In closing arguments on Thursday, Banton's attorney said an undercover US government informant only managed to connect the other men, but not Banton, to the conspiracy.
Assistant US Attorney James Preston argued that Banton's conversations with the informant put the conspiracy into motion.