Wi-owner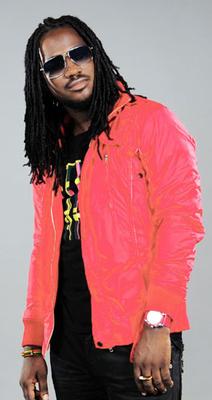 I-Octane - Contributed
Deejay I-Octane is looking forward to even better and greater things for his career in the music business.
The young lyrically conscious artiste has been on a recent high after years of trying to break into music.
When THE STAR caught up with I-Octane yesterday the artiste was busy in studio working on more singles to be released soon.
Born Byiome Muir and hailing from Clarendon, I-Octane is poised to take his career to another level with hits under his belt such as Stab A Vampire, Lose A Friend, My Life, Mama,among others. The artiste wowed on last month's Reggae Sumfest show, where he performed as one of the faces of Digicel's Next Generation artiste - along with deejay Assassin.
Octane commented, "it feels great to know all the work I've put in has paid off. The works that I've accomplished have been recognised and nuff more great things are in store. I plan to reach much farther than this, I know my music is gonna get there."
The artiste parted ways with Arrows Studio earlier this year - Arrows has been managing him almost since the start of his career. Since the split, however, I-Octane says he has been managing quite well.
"It's been fantastic, I'm not currently being managed by anyone but get the support from knowledgeable people in the business," he said. According to the singer persons can look out for his record label, which he plans to start soon.
In the meantime, persons can look out for new singles including Everytime You Touch Me for DASECA Records. He is also planning to shoot a video shortly for his song No More.
Persons can witness the rising star's immense stage presence at THE STAR's 'Stars on the Rise' concert to be held on Saturday September 4 at the offices of The Gleaner company.
The concert will also feature the Top-5 Rising Stars contestants along with some of the past competitors such as Natel.
There also will be special guest artistes such as Khago and Wasp. Music will be provided by Coppershot, DJ Liquid and Boom Boom. Emcee will be FAME FM's DJ Nicco and Kool 97's Jody-Ann Grey. To be admitted, bring a copy of all THE STAR newspapers from August 30 to September 3.