Wi-owner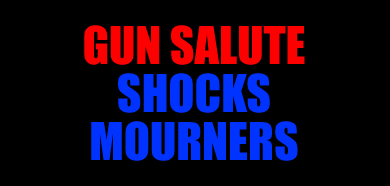 Shots rang out on Tavern Drive in Papine, St Andrew, yesterday afternoon following a gun salute at the funeral service for Andre Smellie, who was believed to be a right-hand man of the Dog Paw gang.
According to police reports, about 2:45 p.m. during the funeral service at the Faith Apostolic Church, gunshots were heard being fired in all directions in proximity to the service.
Both police personnel and mourners alike, who were in attendance at the funeral service, were reported to have taken cover.
Police reinforcement was requested, however, by the time they arrived, the shooting had ended.
Security checkpoints were later set up, however, nothing illegal was found.
There were no reports of injuries following the shooting.
Smellie had been killed by the police in an alleged shoot-out in July.
The Papine CIB is investigating.